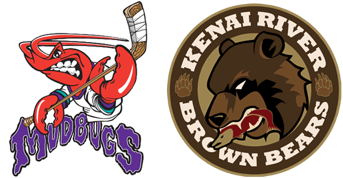 Following their first defeat of the season, the Bugs get right back to it as they take on the Kenai River Brown Bears in their 3rd game of the NAHL Showcase. The Brown Bears opened their showcase with a 4-0 loss to Minot before falling again yesterday in overtime to Brookings.
The Bugs, who held a 3-2 lead going into the 3rd period over Janesville, saw their lead vanish in a span of a little over 1:30 as the Jets took the 5-3 and later 6-3 lead. Shreveport didn't give up as they crawled back to within 6-5 but that ended up the final.
Puck drop for today's game against Kenai River is at 4 PM.